Domaine Roses Camille
Echo de Roses Camille
2016
Echo de Roses Camille, Pomerol, Bordeaux
About the wine: 3 vintages of the Echo are now available 2014,2015 and the new release from 2016 vintage!
The 2nd wine of Domaine Roses Camille by the winemaker & owner Christophe Bardeau, from their prestigious vineyard (1-2 kilometer vein of clay soil that is shared by Petrus, Chateau Rouget, La Violette, the aforementioned Château L'Eglise Clinet).
The wine spends its first year in cement and the second year in emptied Domaine Roses Camille barrels.
then spends more six months either in cement or in the tank, which just helps to naturally filter out some of the sediment. While a second wine, as with other top producers, the wine is usually of exceptional quality.
Medium-full body. High tannin. In the mouth, relatively high acidity, pronounced minerality, anise, green flavors, earthy
A QPR winner year after year!
קלו לוו – ללנד דה פומרול – דומיין רוז קמיל – כשר
Kashrut: Kosher LeMehadrin, Not Mevushal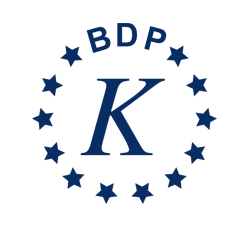 About the Winery - Domaine Rose Camille Winery Domaine Roses Camille is an old vines estate in the heart of the prestigious Pomerol region of Bordeaux. Nestled amongst prestigious vineyards, the winery harnesses the natural expression of the vineyard with minimal intervention. Winemaker Christophe Bardeau, formerly associate winemaker at a major Pomerol estate, is committed to biodynamic farming, natural/minimalist winemaking, and never compromising on quality. The vineyard itself is a few hectares in size and straddles the appellations of Pomerol and Lalande-de-Pomerol. It borders the famous estates of Clos l'Eglise, Chateau Rouget, La Violette, and La Croix de Gay. The average age of the vines is 60 years. The winery was "discovered" by Daniel Rogov in 2010, his bestowing of a near-unheard of 95 score